South Shore Generator Testimonials, Wareham MA
A good reputation takes time to develop. After almost 30 years supporting local electricians, contractors, homeowners, architects/engineers and local businesses such as Eastern Bank...
Here's what our clients have to say about South Shore Generator:
South Shore Generator

5

out of

5
based on
12 ratings.
12 user reviews
---
"Had a problem that was solved by "Tom" on the same day I called for service. Very pleased with the quick service and the professionalism of the staff. This is why I buy local from people I am familiar with. Thank you!" Edwin Brundage
---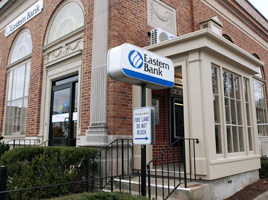 "We completed the installation yesterday! I am very pleased. The electrician was a doll! He was very good at setting times with me and being there when he said he would, he did a really nice, neat job. I am extremely pleased at how organized and careful his work seems to be, he took extra care in labeling and leaving pertinent information for anyone who may come to service my furnace or do other work at my home. He was very patient when I asked questions and very good at explaining things to me. I feel very comfortable with the generator and how it all works. I am impressed and pleased to say he passed the electrical inspection, in the Town of Brewster, with the most knowledgeable and detailed inspector in the state, ON THE FIRST TRY!" Anne, recently installed a generator through South Shore Generator Sales & Service, Inc.
---
"I would like to say I am extremely pleased with the people from South Shore Generator I dealt with. The gentleman who delivered the generator was extremely nice and very careful about making sure we placed the unit correctly." Cape Cod resident
---
"I would like to say I am extremely pleased with the people from South Shore Generator Sales & Service, Inc. I dealt with. The gas guy was great. He came just after the big snowstorm and was very efficient in getting the job done. He returned on a day that didn't require me to be home to get the gas inspection done and close up the unit for his end of the work. It was nice to come back and see the inspection stickers there." Brewster resident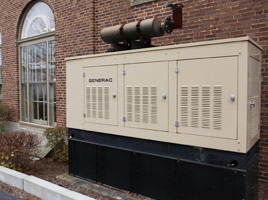 ---
"You always say what you are going to do. You show up on time and you do what you say! Why can't everyone be like you." Glenn, resident Sherborn, MA
---
"Thanks for running with this and making things happen. It is truly a pleasure working with such Pro's." Municipal Client
---
"Will definitely recommend SSG to my work colleagues and friends." Humarock, Resident
---
"It turned out to be a great weekend thanks to a great team effort, your technicians input and expertise is much appreciated." Lakeville, Resident
---
"Reliable! Thank you! What a difference since I switched to your company!" Newport, RI, Resident
---
"Only show in Town!" Osterville, MA, Resident
---
"Each of your staff has treated us with respect and understanding. We are extremely pleased and grateful to you" Hyannis, MA, Business
---
"Excellent service reps who know the equipment" Orleans, MA, Resident
---