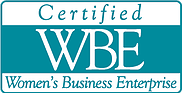 Fax: 508-291-2544
Sales Fax: 508-295-9682

2696A Cranberry Hwy, Wareham MA
info@ssgen.com
CALL US 888-339-4248
Fax: 508-291-2544
Sales Fax: 508-295-9682
2696A Cranberry Hwy, Wareham MA
info@ssgen.com
About South Shore Generator Sales & Service, Wareham, MA
What sets us aside from our competition:
Complete turnkey installation solutions, from trenching for underground wiring to full electrical installations from beginning to end.
With over 200 years of combined sales and service experience, 150 years just on service alone.
Every technicians van is well stocked, each carrying an inventory of over $5,000 in the most common factory replacement.
Our technicians are all OSHA A29 certified.
Performance Guarantee, if your repaired has been misdiagnosed by our technician the return trip and labor would be at no cost.
Remote Monitoring - If there are any factory preset faults with your generator the remote monitoring system will alert us to the problem.

This service is for all generators with the remote monitoring option installed and for customers currently under a PM contract that has offered the remote monitoring service.
Click play to watch Bernadette Braman & Eric Clark talk about South Shore Generator Service, Inc.
Join Our Mailing List
Receive email updates on the latest news & products from South Shore Generator Sales & Service ...
×